Online Courses in Muslim Ministry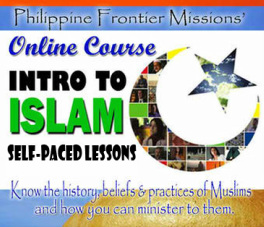 IIS 101 Introduction to Islam
will help you understand the history, beliefs and practices of Islam. This is especially ideal for International Workers who work or plan to work in a Muslim country. The modules include:
This course is divided into the following Modules:
Early Beginnings of Islam
The Expansion & Golden Age of Islam
Beliefs of Muslims
The Qur'an & the Hadith
Practices of Muslims
Major Divisions in Islam
Folk Islam
Women in Islam
Islamic Fundamentalism
Muslims Today
IIS 201 Approaches to Muslims will give you an overview of the different approaches being used by Evangelicals and Adventists to reach Muslims with the Gospel. The course includes the following Modules:
Biblical Foundation of Muslim Mission
History of Christian Mission to Muslims
Adventist Mission to Muslims
Models of Contextual Theology
Models of Mission to Muslims
Diversity in Muslim Ministry (C1-C6 Spectrum)
Contextualized Approaches to Muslims
Insider Movements
Alternative Approaches to Adventist Muslim Ministry
Developing a Contextualized Strategy
Online Courses in Ministry & Evangelism
EVAN 101 Personal Evangelism will help you understand the basis, goal and procedure for effective soulwinning on a one-to-one basis. This course includes a guided field practicum of the student's own choosing. The course includes the following modules:
Biblical basis of evangelism

Understanding Adventist doctrines
Developing a Bible study series
Developing a Bible Study Outline
Finding Bible Interests
Giving a Bible Study
Answering Objections
Gaining Decisions
Preparing for Baptism
Nurturing the Converts
EVAN 301 Introduction to Church Planting will discuss the rationale, biblical foundation, models and procedures for planting new congregations. The course includes the following modules:
Why Plant Churches?
Biblical Basis for Church Planting
EGW and Church Planting
Objections to Church Planting
Hindrances to Church Planting
Pauline Church Planting
Reproductive Church Planting
Models of Church Planting
Stages of Church Planting
Developing a Church Planting Strategy
MSSN 301 Tentmaking Mission will open your eyes to the countless possibilities of entering and working in so called "restricted access countries." It is intended to be a course to prepare international workers to be a discipler in a foreign country. This course is divided into the following modules:
Biblical Basis of Mission
Rationale for Tentmaking
Biblical Basis of Tentmaking
Understanding Culture
Becoming Bi-Cultural
Discrete Evangelism
Overcoming Loneliness
The Tentmaker and Family Issues
The Tentmaker and Health Issues
Integrity in the Workplace
These online courses are available as a group study/class of 10 weeks or as a self-paced/study course of up to 20 weeks. They are available in English only. The group/cohort course is divided into 10 modules which can finished in 10 weeks. The self-paced/self-study course is similarly divided but can be finished in up to 20 weeks (depending on the time one puts into it).

CHMN 101 Small Group Ministry will expose you to the principles and practices of effective small group ministry. It will equip you to launch, maintain and grow your own small group ministry. This course is divided into the following modules:
Biblical Basis of Small Groups

Hindrances to Small Group Ministry

Models of Small Groups

The Small Group Life Cycle

Organizing Small Groups

Inspiring Small Group Meetings

Discipleship and Small Groups

Small Group Evangelism

Developing Materials for Small Groups

Small Groups for Non-Christians

CHMN 201 Nurturing & Discipleship will give you the foundations for nurturing new converts and for starting and maintaining an effective discipleship program. This course is divided into the following modules:
Biblical Basis of Discipleship & Nurture

EGW on Discipleship & Nurture

Discipleship and Evangelism

Discipleship & Nurturing Models

Discipleship & Church Culture

Discipleship and Spiritual Disciplines

Assessing Your Church's Discipleship & Nurturing Needs

Developing Curriculum for Discipleship & Nurturing

Disciple-Making Disciples

Towards Discipleship Planning

Fee for Each Course
(may be taken as self-paced of 20 weeks or as class/group study of 10 weeks )
=
US$ 75 or PhP 3,750

Course fee may be paid for through Western Union (Receiver: Philippine Frontier Missions c/o Mary Rose Fabrero). After paying the course fee, email PFM the MTCN and PFM will email you an enrollment link to the course you paid for.

Note:
Online students in the Philippines and other developing countries may apply for a discount. Contact PFM to apply for discount.
---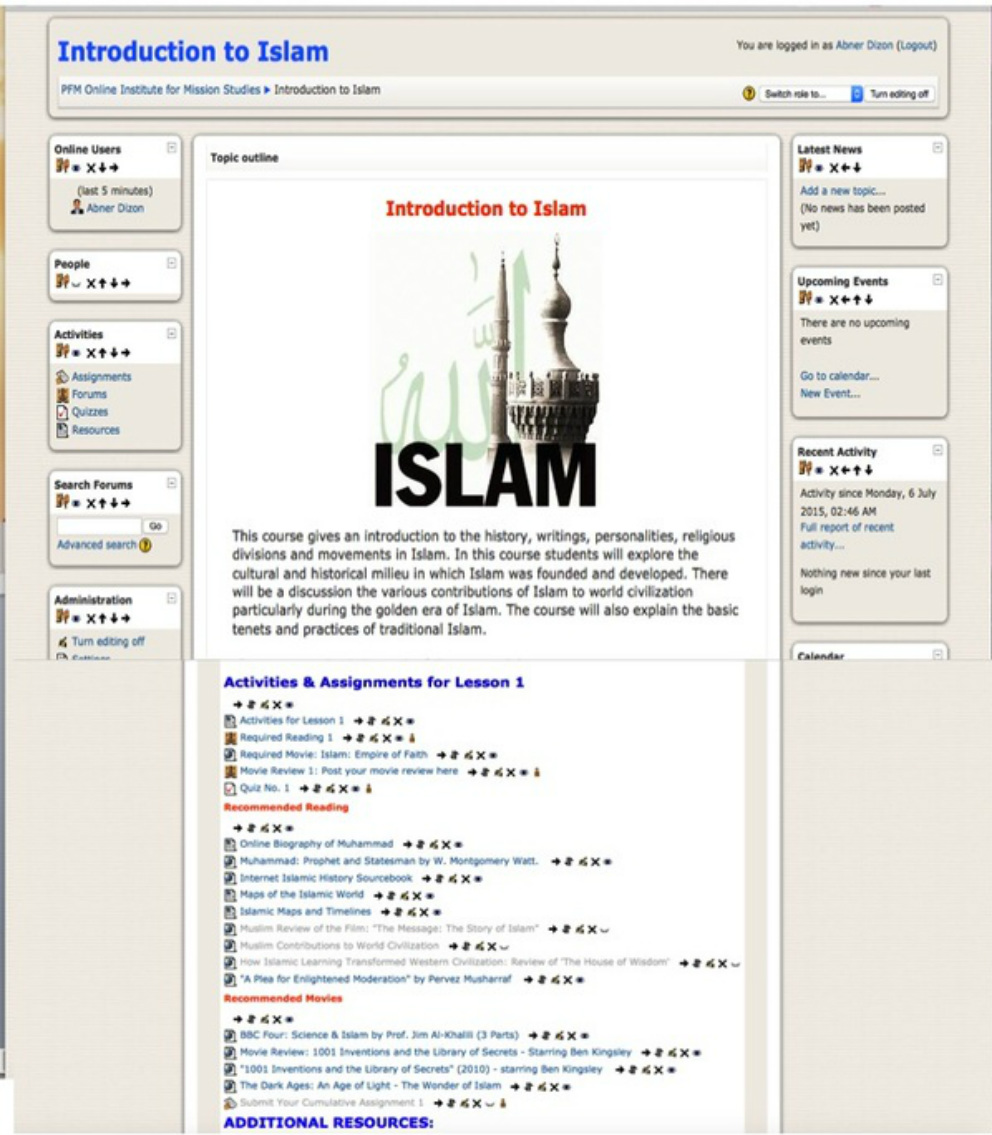 ---
Copyright 2016 Philippine Frontier Missions
"Reaching Unreached People Groups in the Philippines and Beyond"