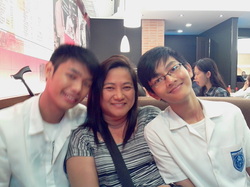 by Ab Nur

Good question! It all started when my wife felt pity for her Islampuri* classmates at AIIAS' Big 4 Islamic Studies program. She saw that they had no laptop and asked me if we have any old laptop we can to them. The only laptop we had at PFM that no one was using had a problem with the "hinge" of the LCD screen. It needed to be propped up so it would fall down. In spite of its condition, the two Islampuri brothers I met with to explain about the laptop's "special user specification" were very happy and very thankful for it. That was two years ago. Last year, I got to know these Islampuri brothers better, especially Alif* and Hajji*. One of the things I learned about them is that they were actual practitioners of Muslim evangelism. What was amazing to me was when the Big 4 Program Director commented that Hajji has won 2,000 Muslims to the Lord!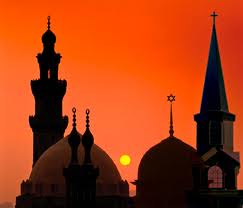 Now, previous to meeting these Islampuris, I knew that there was an experimental program for Muslim ministry in Islampur known. Its practitioners (usually Muslim-background believers) seek to share biblical truths using the Qur'an hoping that Muslims will accept those truths and begin practicing them. In other words, the Qur'an is the authority and by extension, the three other parts of the Bible (the Pentateuch, the Psalms and the Gospel). These Muslims remain Muslims and identify themselves as such. They remain inside the Muslim religion.

When I interviewed the Islampuri brothers who are in the Big 4 Program, I was amazed to learn that their Muslim converts actually identify themselves as Adventist Christians. Hence, this is not "insider approach" in the fullest sense of the term. All this while, there had been an ongoing debate between contextualization and extraction of converts. Proponents of contextualization are saying that when converts are taken out (extracted) from the culture and religion of Islam, they will no longer be able to be a witness in the Muslim community as they will be ostracized, persecuted and cast out. They proposed that converts be kept within the culture and religion as much as possible. However, the other side is saying, cultural context must not supersede biblical truth. They feel over contextualization leads to a compromised or a watering down of the truth. Yet as they related their experiences and the results of their ministry, it was clear that here was a middle ground. They obviously are contextualizing for they are communicating Seventh-day Adventist doctrines using the Qur'an and the Bible. Yet there is also extraction as they ask converts to be baptized as an Isahi Emander (a term that means Jesus followers). In their culture, that is tantamount to saying, they are Christians. I was intrigued.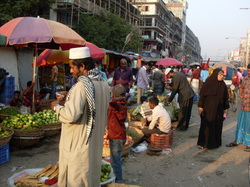 As I was in the process of writing my dissertation proposal for my doctor of missiology degree, I kept thinking of this phenomenally successful model of Adventist Muslim evangelism. I've heard of another approach being used in Indonesia but it did not appear to be contextualized enough for me. I was interested in a contextualized approach but one that leads to a solid biblical Adventist faith. I understand that Muslim evangelism takes a long time (we have worked 6 years to have our first converts in one of PFM's Muslim projects). But I believe our goal should not be just to introduce people to Jesus, but also to help them to be ready for His coming and to become responsible members of His Body.

I began writing my proposal. I was going to describe the approach being used in the countries of Islampur* and Maharaja* that are leading people to become SDA followers of Jesus. But where was I going to find the money to finance such an expensive research project? The cost of travel was such that I nearly let go of it. I reminded myself: "the Lord can provide." Two other potential avenues for underwriting the cost of my travel for this research did not materialize. But I said: "No, Lord. I will trust You. You know how to provide." And He did in an amazing way!

A couple of missionary friends in the States decided to send in a good amount of money towards my research travels. But as I looked at the amount, I realized that it was only half the amount I would need to go to Islampuri, let alone Maharaja. Just when I was wondering how I could make both ends meet for the upcoming Islampuri research, I got word from AIIAS' Big 4 Program Director. He asked me to help their Islamic students' M.A. project in Islampur. There was mention of any remuneration but I get to fly round trip to Islampur for free! Another thing that I did not realize was I was going to need an official invitation to get a visa to visit Islampur. AIIAS worked that one out for me as well. So I just know that the Lord wanted me to come to Islampur.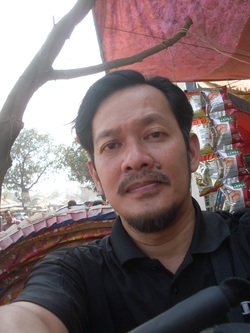 What did I learn?

That is it so difficult to get to the truth when asking people about their work. Not only was there such a big problem trying to overcome the language barrier, there seemed to be an element of misinformation that I was getting from a few of the ones answering my questionnaire. When I told my mentor in AIIAS that there seemed to be a tendency to bloat the number of Muslim members, he said: "Well, in a poor country, there is only one rule: 'Get the money!' I'm sorry to say that." So, I had to change tactics. I decided to do interviews together with the questionnaire to ensure that I was getting as near to the truth as I possibly can. Some of them just wanted to meet me at the Union office – but I have to pay for their round trip fare and food. I thought, I might as well go and see them.

Then came another hurdle. Islampur is going through turbulent times over some war-crime tribunal. Several political parties were fighting each other on the streets. Several times each week, transport strikes were called by both parties, one after the other. I was stranded for two weeks in the capital city. When the strikes were lifted, I went right away to a city some 8 hours away from the capital city. From there, I met my first authentic SDA Muslim ministry practitioner. When I say authentic, I mean, he was practicing the approach that my Islampuri brothers at the Big 4 Program was telling me about. Ahmad* was 100% SDA in his theology – even his assessment of the Qur'an was traditional SDA thinking. (He uses the Qur'an not because he believed in its inspiration but as a communication tool).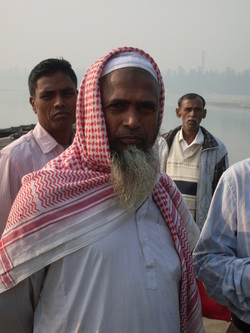 When he told me he has 5 small groups, and 50 total baptized members, I thought: "This is more like it." Fifty members in 10 years' time of ministry is more like what I would say realistic for Muslim ministry! That was what I was used to. I was prepared to spend the Sabbath with one of Ahmad's small group to see how they worship. Just then, two men arrived from far away Raca* village. I was told they traveled 4 hours by boat to get to us. When I asked them how many members they have, I could not believe my ears. He told me they have 6 small groups, with a total of 300 baptized Muslim background SDA believers, plus 150 who are still unbaptized! I just had to see his place.

The following morning, my guide and I went to Raca*. Even though there were only 60 persons in our vesper worship, and 30 the following Sabbath morning, I was convinced they have what missiologists call a church planting movement. Without receiving any stipend whatsoever, Hijra* the leader has been teaching and training disciples to teach others and organize small groups. They even began to reach out to Hindus! (They have one Hindu-background believers' small group).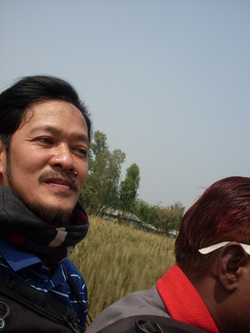 Fast-forward to Day 23.

I am sad that due to problems with its NGO status (NGOs in Islampur are not allowed to proselytize), the Islampur Adventist Union Mission had to let go of the contextual ministry program that led to the establishment of these pockets of Adventist Muslim-background believers. I presented some of the results of survey and interviews with Pastor George* (who is very supportive of contextualized ministry to Muslims). I told him that this movement that I was studying has a strong potential for establishing self-supporting, self-propagating and self-governing cell groups of Muslim SDAs. But they need guidance, training and some financial assistance. He was very interested in what I had to say. He told me that up till now, no one in the Union was willing to go where I had gone to gather this information. I encouraged him not to let the contextual ministry practitioners be absorbed by the reorganized insider ministry because in my opinion, the former is already beyond the level of merely being insiders. They have already crossed the "great divide" so to speak. They are no longer Muslims only. They have become Isahi (Christians). He wanted me to dialogue with the American and Indian organizers of this reorganized insider ministry where the Mission was devolving the contextual ministry program. I told him that some of the contextual ministry practitioners are not be comfortable with the insider ministry. Some who are now in the payroll of the reorganized insider ministry have expressed their concern regarding one of the requirements of the insider ministry: that of going back to the mosque and praying the salah (the five times a day prayer). They could not understand why the Mission would turn them over to the reorganized insider ministry. I asked Pastor George if there is room for PFM to come over and help continue the contextual ministry program – even though it is now separated from the Mission. He said: "There's plenty of room here!" Then he asked: "But where are you going to get the money?" I answered: "God will provide." He thoughtfully nodded his head and said: "Well…" Then left it at that. I told him: "PFM does not have money…." Before I could finish the sentence, he said: "I know!" I went on: "…but I know God can provide. I even met a bunch of Islampuri SDAs in the States. I think they would be willing to support the contextual ministry if they knew this ministry exists." He said: "Go for it!"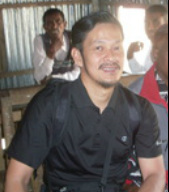 As I left, I was both happy for Pastor George's openness to me becoming involved in the Muslim work in Islampur. But also felt depressed. The depression was there whole afternoon. I could not shake it. I asked myself, "Why art thou cast down Oh my soul!" Then I realized why. He had pointed out the most obvious barrier to my being able to help my Islampuri Muslim brethren. I could not even come here had the Lord not given me the money through my two friends and AIIAS. But wait, I told myself. The fact is, even with that hindrance, the Lord met my need so that I can be a blessing here. This is not my work, this is His work. He is the one who calls. "Vain is the help of men. With God we shall do valiant things!"

I am no longer depressed. I am excited. As William Carey, the father of modern mission, once said: "Attempt great things from God, expect great things from God." I expect that I will be here again to help my Islampuri Muslim brothers get organized. We have talked about registering in this country. We talked about training cell group leaders. We also talked about educating Muslim SDA young people so that there will be a pool of workers in the future. These are great things which only our Great God can cause to happen. But hey, am I not in Islampur now! Not only can God bring me back here, He can provide for this contextual ministry program in Islampur.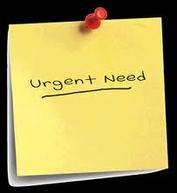 ISLAMPUR FRONTIER MISSIONS' NEED:

1. Registration of IFM so it can legally do evangelism. $ 1,000
2. 1 year operational expenses: $250/mo. x 12 = $ 3,000
3. 1 year support for 10 SDA workers: $50 x 10 x 12 = $ 6,000
4. Training Event for Muslim ministry workers= $ 1,000
5. 300 Bibles for Muslim converts = $4 x 300= $ 1,200
TOTAL NEED: $ 12,200