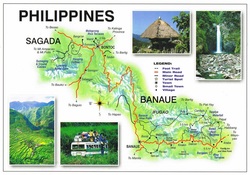 My first visit to Sagada was in May 2009. It was just a trip to celebrate the completed evangelistic crusades of our missionaries assigned in Tinoc (Ifugao) and Bakun (Benguet). Abner and I brought our faithful Toyota Tamaraw FX, and together with our kids, packed the vehicle with our stuff and the missionaries for an overnight tour. It was a memorable trip for all of us. Many members of us either got car-sick or had stomach trouble because of the water we drank there.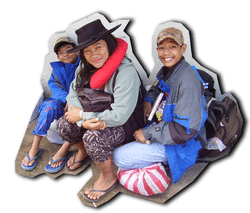 Our group explored several caves but I opted to stay behind in the nearest outpost to look after our things. (The truth of the matter is I'm a practical person. I minimize spending energy. If I can I look at the caves from outside its caverns, that's what I would do. I only hike if it is really necessary like we need to visit someone living in that mountain. I don't do it for exploration or for fun. Some call it laziness, I call it being practical.) So, I stayed behind. And what is the better place to wait than in a store? I was able to converse with people. There I met two women who expressed their desire for something better spiritually. They knew some Adventists and have favorable impressions about them. I saw the hunger in their eyes. That was why I have not forgotten Sagada. I told Abner that someday we will send missionaries to this place.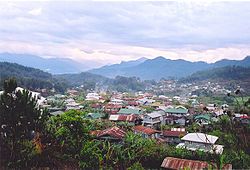 Sagada is identified in the Adventist Global Mission Map as an unreached people. It is marked with a forest green color (meaning no Adventist work or witness). The nearest Adventist church is Besao with only a handful of members. Sagada is a sub-tribe of Kankanaey. It boasts of long tradition and rich cultural heritage. Even though the Anglican Church has influenced the community with education, and even though it is trying to discourage it, Cristo-pagan beliefs still continue.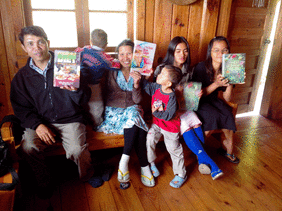 Last November 2012, PFM sent a team of four to start the work in Sagada. They are selling Adventist books in the area. There is no apparent need for the usual felt-need ministries because the people earn well and are provided for by the local government. In fact, perhaps they earn too much. During my talk, the woman said that perhaps earning easy money from the tourist has led the young people turn easily to drugs which is available in their area.

During our visit this January, the missionaries reported to us that though many are affluent, there are also many who are neglected by their families. There are many who are victim of stroke because of their lifestyle. They have offered free services to give massage and hydrotherapy to them. As a result of their friendship, kindness, and helpfulness, they have identified 15 persons who are willing to receive Bible studies from them. They have included these names for their prayers and are getting ready for giving Bible studies sometime in summer this year.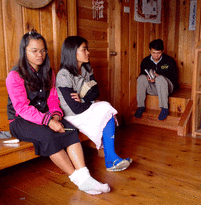 Several times they were called in by the local leaders and quizzed as to what their real purpose is in being in the community. They were warned that this community is known for driving away people who are threats to their traditions and cultures. The missionaries answer their questions humbly and pointed out to their permit to do canvassing work in the area. That is why we need to careful in how we approach people with Bible studies. We need to be as wise as the serpents but as harmless as doves. Please pray with us for this transition. We are planning for a sowing and reaping crusades this year.